The European & Developing Countries Clinical Trials Partnership (EDCTP) aims to accelerate the development of new or improved drugs, vaccines, microbicides and diagnostics against HIV/AIDS, tuberculosis and malaria as well as other poverty-related infectious diseases in sub-Saharan Africa, with a focus on phase II and III clinical trials.
Newsletter July 2017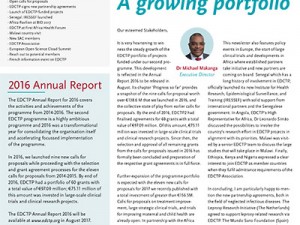 Overview of open calls for proposals for a growing portfolio, new partnerships, new clinical trials launched, African initiatives and new members of the Scientific Advisory Committee. Subscribe here.
Read more
EDCTP Forum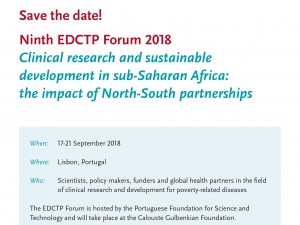 Save 17-21 September 2018 in your calendar for the Ninth EDCTP Forum in Lisbon, Portugal.
Download flyer on Forum event page!
Annual Report 2016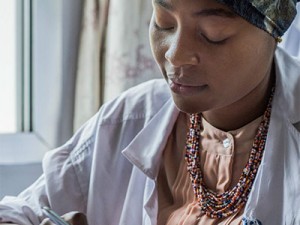 " EDCTP2 is a highly ambitious programme and 2016 was a transformational year for
consolidating the organisation itself and accelerating focused implementation of the programme. "
Link to download page
Latest news
18 October 2017
EDCTP requests proposals for conference management services
EDCTP is soliciting proposals from conference management companies for the provision of services for the Ninth EDCTP Forum to be…
Read more
9 October 2017
EDCTP joins forces with WHO AFRO and TDR to fund implementation research
A new partnership has been formed between EDCTP, TDR (the Special Programme for Research and Training in Tropical Diseases), and…
Read more