The European & Developing Countries Clinical Trials Partnership (EDCTP) funds clinical research to accelerate the development of new or improved drugs, vaccines, microbicides and diagnostics against HIV/AIDS, tuberculosis and malaria as well as other poverty-related infectious diseases in sub-Saharan Africa, with a focus on phase II and III clinical trials.
EDCTP Overview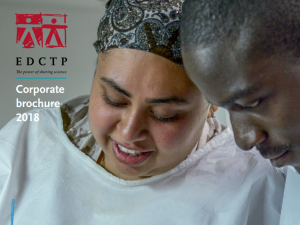 Our updated brochure on Who we are, What we do, and How we work – with an overview of the project portfolio 2014-2017
Read more
April Newsletter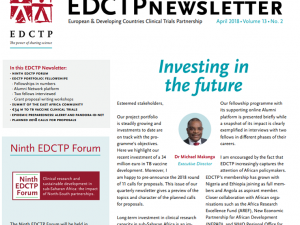 Read about TB vaccine investments, epidemic preparedness projects, the fellowship programme and the planned 2018 calls for proposals.
Go to Newsletter
Network for fellows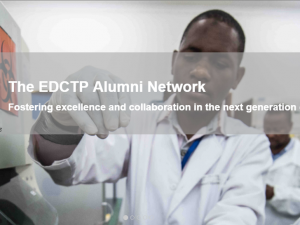 Visit the EDCTP Alumni Network platform. Information on and for former and current African researchers who were awarded a fellowship under the EDCTP Fellowship scheme.
Latest news
25 April 2018
A growing malaria R&D portfolio: grants and calls 2014-2018
The fight against malaria requires a concerted effort of many and various partners. EDCTP wholeheartedly supports the fight for a world free of malaria that goes back more than 100 years. To end malaria much effort through a combination of…
Read more
29 March 2018
Call for applications: Workshop in French on EDCTP grant proposal writing
EDCTP is calling for applications from researchers interested in participating in a workshop on EDCTP Calls for Proposals and grant proposal writing. The workshop will be held in Abidjan, Côte d'Ivoire from 30 May to 01 June 2018. The workshop will be conducted…
Read more