The European & Developing Countries Clinical Trials Partnership (EDCTP) aims to accelerate the development of new or improved drugs, vaccines, microbicides and diagnostics against HIV/AIDS, tuberculosis and malaria as well as other poverty-related infectious diseases in sub-Saharan Africa, with a focus on phase II and III clinical trials.
EDCTP Prizes 2018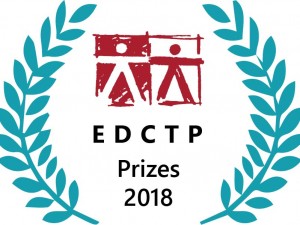 Call for Nominations: EDCTP Prizes 2018
Read more
Ninth EDCTP Forum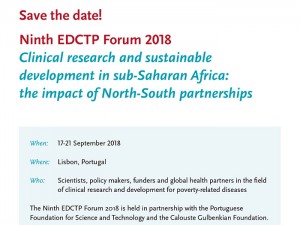 Save the Date! Join EDCTP at the Ninth EDCTP Forum, 17-21 September 2018 at the Calouste Gulbenkian Foundation, Lisbon, Portugal.
Annual Report 2016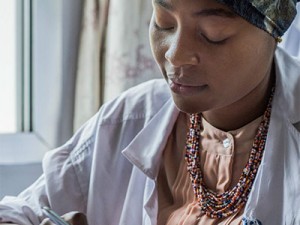 " EDCTP2 is a highly ambitious programme and 2016 was a transformational year for
consolidating the organisation itself and accelerating focused implementation of the programme. "
Link to download page
Latest news
8 December 2017
EDCTP 2018 Prizes: Call for nominations
EDCTP opens the call for nominations for its 2018 Prizes today. The Prizes in four categories will be awarded at the…
Read more
8 December 2017
EDCTP and Global Health Innovative Technology Fund partnership
The Global Health Innovative Technology Fund (GHIT) and the European & Developing Countries Clinical Trials Partnership (EDCTP) announced a new…
Read more