The European & Developing Countries Clinical Trials Partnership (EDCTP) aims to accelerate the development of new or improved drugs, vaccines, microbicides and diagnostics against HIV/AIDS, tuberculosis and malaria as well as other poverty-related infectious diseases in sub-Saharan Africa, with a focus on phase II and III clinical trials.
Newsletter April 2017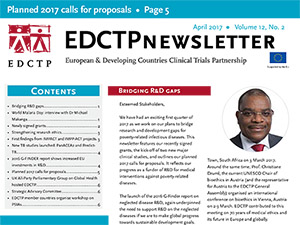 See overview of the planned calls for proposals in 2017 and first results of EDCTP2 projects! Subscribe here.
Read more
EDCTP Update May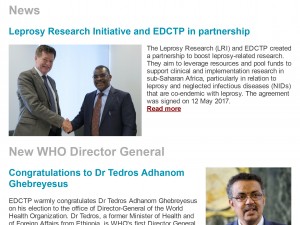 The EDCTP Update is published monthly in English. Subscribe here
Download from Publications
UK APPG meeting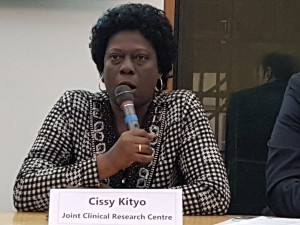 Published! – Read the summary of the UK APPG meeting on 'EDCTP: African-European partnership for global health benefit', which took place in London, UK on 27 February 2017.
Read more
Latest news
19 June 2017
Professor Alimuddin Zumla honoured for services to public health
Professor Alimuddin Zumla, Professor of Infectious Diseases and International Health at University College London was honoured in the United Kingdom…
Read more
19 June 2017
Mundo Sano joins forces with EDCTP to fund research on neglected infectious diseases
On 16 June 2017, the Mundo Sano Foundation and the European & Developing Countries Clinical Trials Partnership (EDCTP) created a…
Read more