The European & Developing Countries Clinical Trials Partnership (EDCTP) funds clinical research to accelerate the development of new or improved drugs, vaccines, microbicides and diagnostics against HIV/AIDS, tuberculosis and malaria as well as other poverty-related infectious diseases in sub-Saharan Africa, with a focus on phase II and III clinical trials.
April Newsletter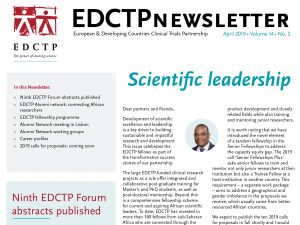 The EDCTP quarterly Newsletter has been published.
Theme: Scientific leadership, fellows and fellowships
See more
EDCTP 2003-2018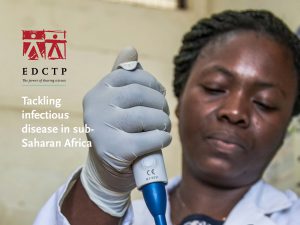 Overview of selected EDCTP-funded clinical studies for medical interventions against poverty-related infectious diseases, 2003-2018. EDCTP succeeds in bringing together researchers and institutions in Europe and Africa.
Read more
EDCTP Fellows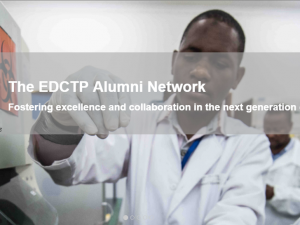 The EDCTP Alumni Network has a digital platform to connect and facilitate the collaboration of former and current EDCTP fellows. The Alumni Network was launched in 2017 and the platform in 2018.
Read more publications
Latest news
25 April 2019
EDCTP malaria portfolio: large investments in treatment and vaccines
The World Malaria Report 2018 states that after an unprecedented period of success in global malaria control, progress has stalled. Data from 2015–2017 show no significant progress in reducing global malaria cases. In 2017 there were still an estimated 219…
Read more
15 April 2019
WANECAM consortium kicks off clinical study for next-generation antimalarial drug
The West African Network for Clinical Trials of Antimalarial Drugs (WANECAM), a consortium of ten academic organisations in Africa and Europe, starts off the 'WANECAM 2' study in Bamako, Mali with a meeting on 15 April 2019. EDCTP invests EUR…
Read more