Board of the EDCTP Association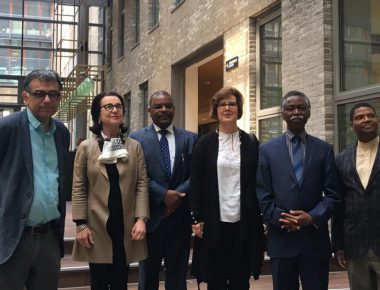 The EDCTP Board is entrusted with the management of the Association, supervises the Secretariat on behalf of the General Assembly, and is responsible for ensuring that the Association's resources are properly and efficiently managed.
Members
Board members are selected from amongst the General Assembly representatives and their deputies and are appointed by the General Assembly with a tenure of two years, consecutively renewable once. The Chairperson and up to two Vice-Chairpersons of the Board are appointed in function and also act as the Chairperson/Vice-Chairperson(s) of the General Assembly.
As of 2017, the main documents reflecting the work of the Board are published in a public version.
Members of the Board
Currently, the Board consists of the following members:
Yazdan Yazdanpanah (France), Chairperson
Christiane Druml (Austria), Vice-Chair
Jeffrey Mphahlele (South Africa), Vice-Chair
Godfrey Biemba (Zambia), Member
Andrea Spelberg (Germany), Member
Representatives of the European Commission, the EDCTP Scientific Advisory Committee and the EDCTP High Representatives may attend Board meetings by invitation, as non-voting observers.
Meetings and Decisions
Other information and documents
EDCTP Articles of Association. Further details on the Board's membership, decision-making process and management tasks can be found in articles 15-19 of the EDCTP Articles of Association.